18 November 2017
Hey guys,
I hope you're all having an epic weekend! Can you believe that it's actually November…where has the time gone? With all that being said, I think it's totally ok to talk all things Christmas now don't you agree? 🙂
I have quite the treat for you as I have teamed up with DV8 Fashion to showcase some pieces from their A/W collection. The festive season is fast approaching and we all know that during this time there's plenty of get-togethers, date nights and work parties. The three looks that I have chosen will take you from brunch to a night out.
Who doesn't love jeans and a nice top though! Whether it's cocktails on a Friday night or brunch on Saturday, this look has you covered. The boots are so comfortable you can wear them all day even if you're going on a shopping trip for all your gifts.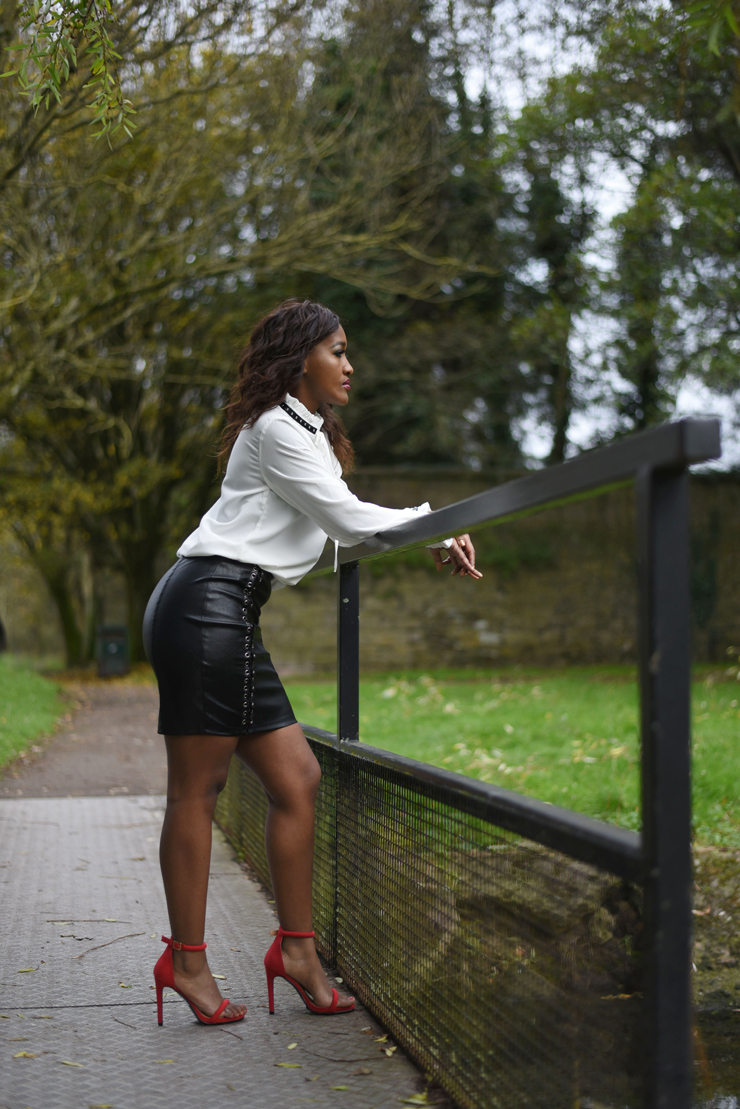 Leather skirts are a must-have this season. The criss-cross detail on this skirt gives such an edgy finish. The perfect outfit for date night.
You could also wear this look with the shirt untucked, a waist belt over it and black ankle boots.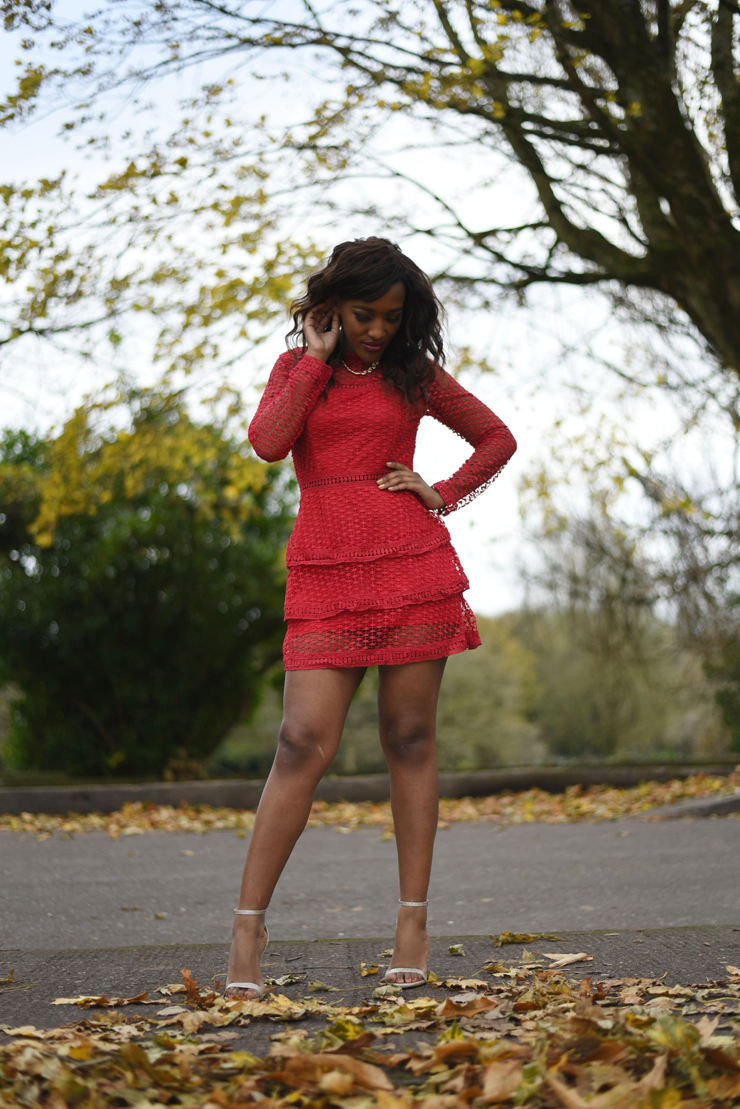 We all need a bit o' sparkle in our lives! It wouldn't be Christmas without a bit o' red and gold, so I had to include this gorgeous dress and heels for the ultimate party outfit.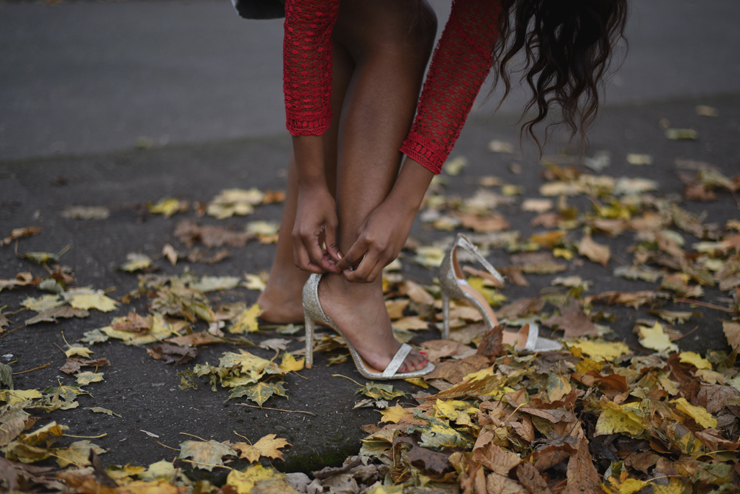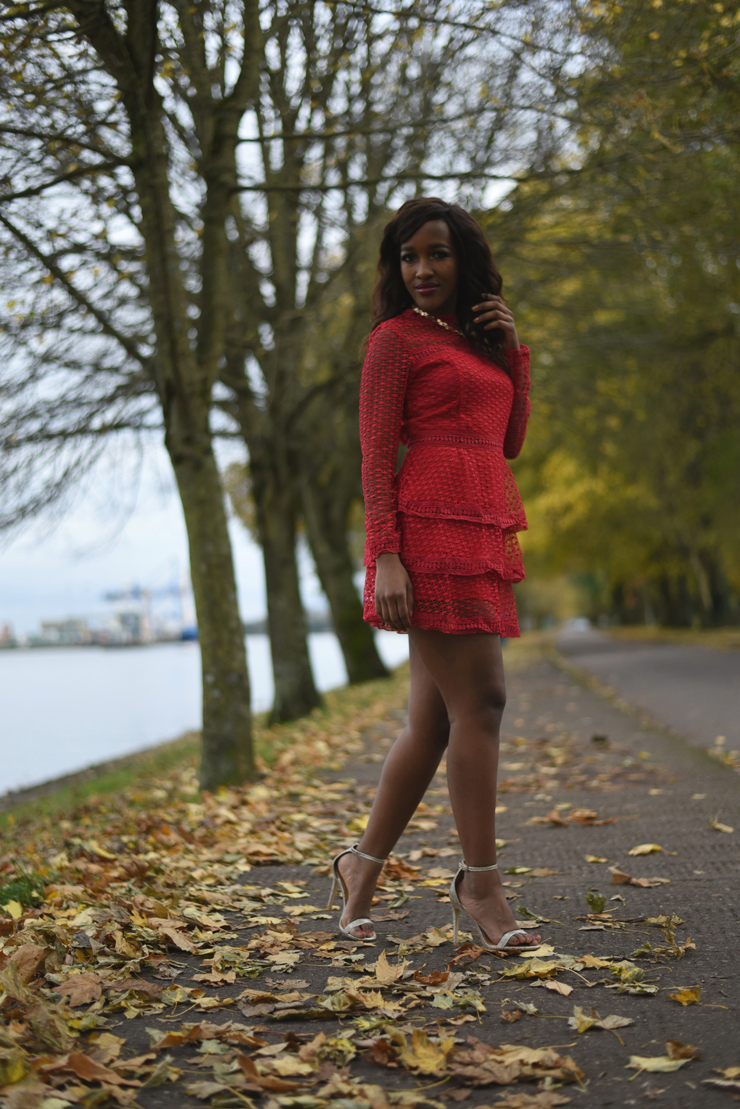 I love the sleeves and ruffles on this dress because they flatter any shape. The sleeves are perfect if you're self conscious of your arms. If the bare leg look isn't for you then you could wear it with tights and a pair of very shiny stilettos.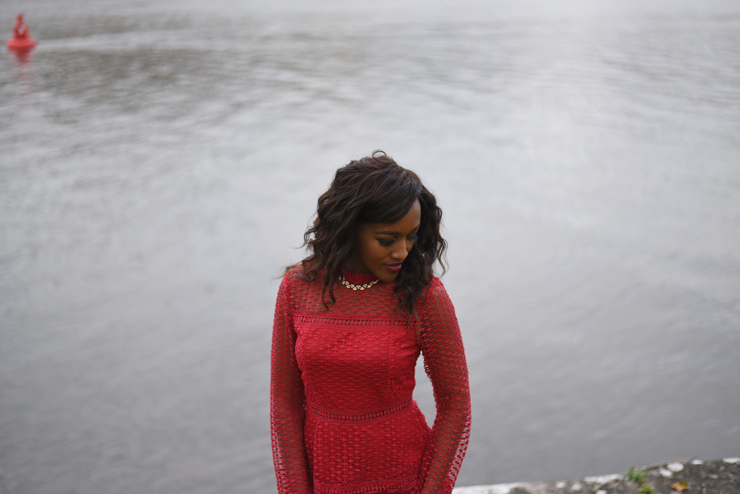 Photographer: Chiara Maggiore
All the pieces featured are available to purchase at DV8
www.dv8fashion.com
Stay Fabulous!
Love B