8 March 2016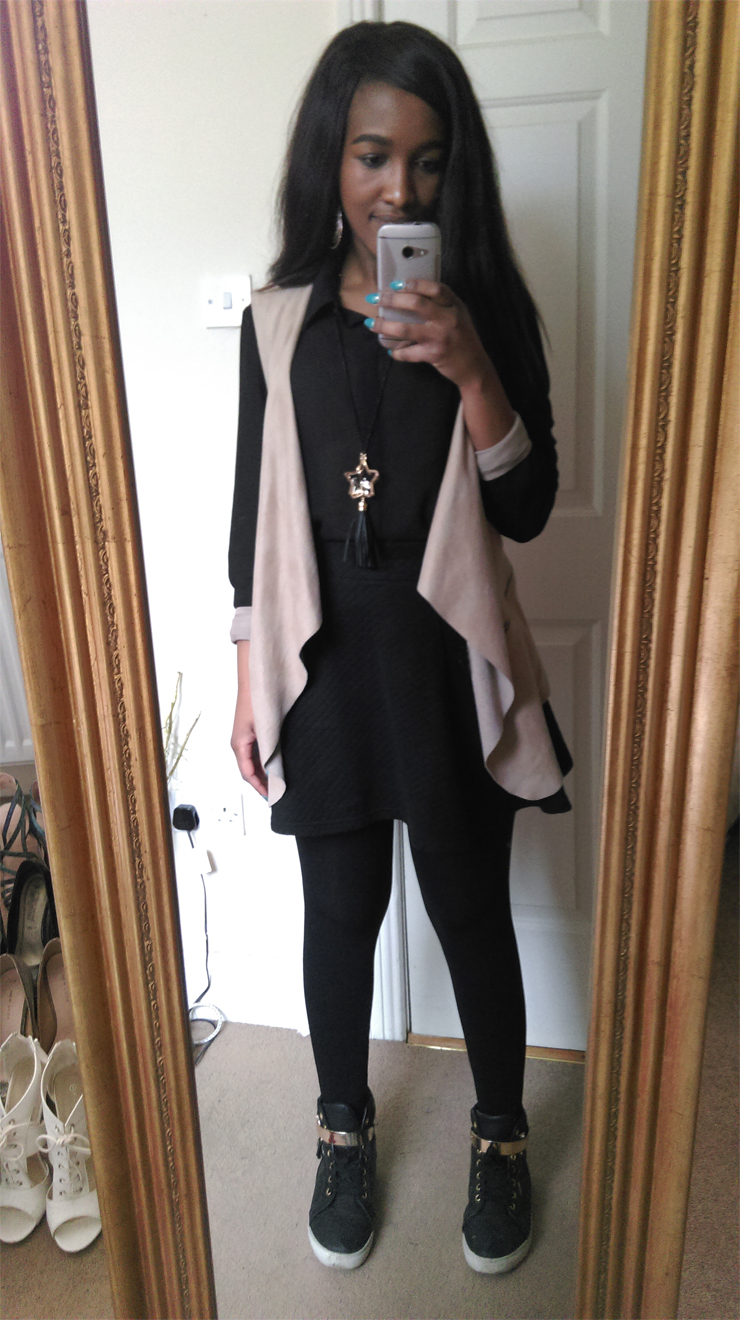 The first day in a while walking around without a hundred layers of clothing on, it's most definitely Spring! 🙂
I kept it very casual today with the skirt and runners combo. It's a very different look for me as I generally wear runners with pants or jeans. I was going to wear my favourite black knee-high boots instead but they are so wrecked as I've worn them to death. I think it's time to invest on a new pair for sure.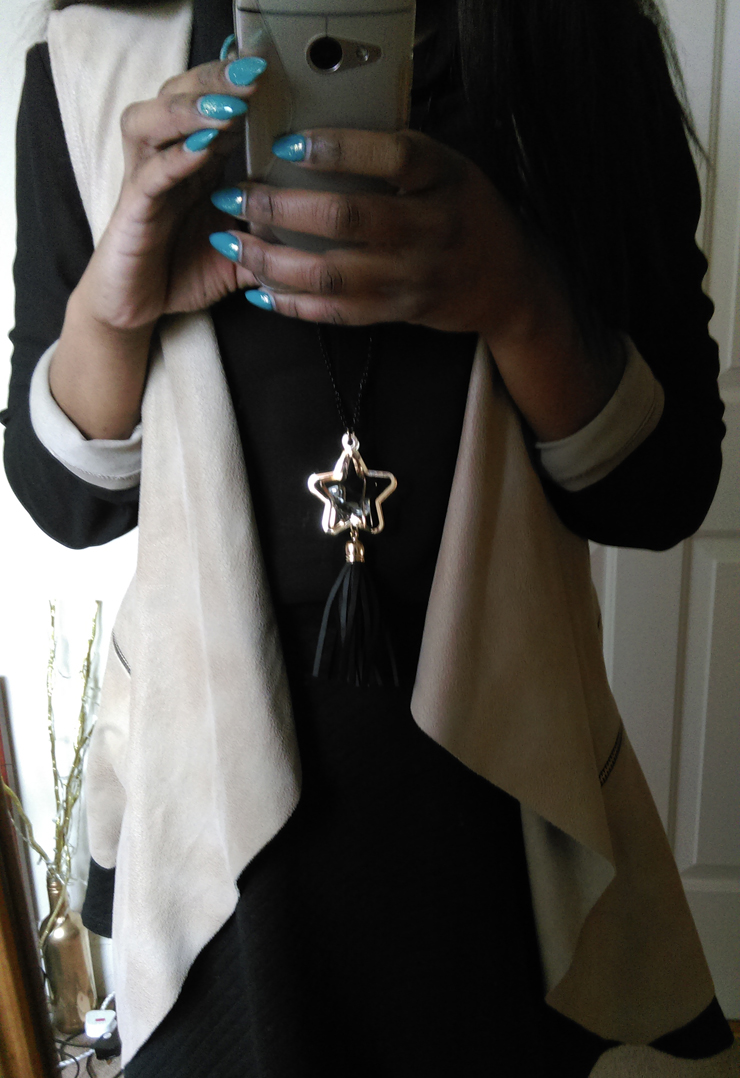 I paired the two with a new neckpiece from Swamp, which I bought over the weekend for only €10. The photo does not do it justice, but it's 3D star shape cage with a diamond shape piece on the inside and black leather fringing. It's held together by a long black chain. For such a statement piece it's actually very light to wear and not heavy at all on the neck.
They have a gorgeous range of statement jewellery at the moment that would be perfect with any summer outfit. I have my eye on a massive floral one, which I'll be getting the next time I pop in. I find it very difficult to leave Swamp stores without a sneaky purchase, am I the only one?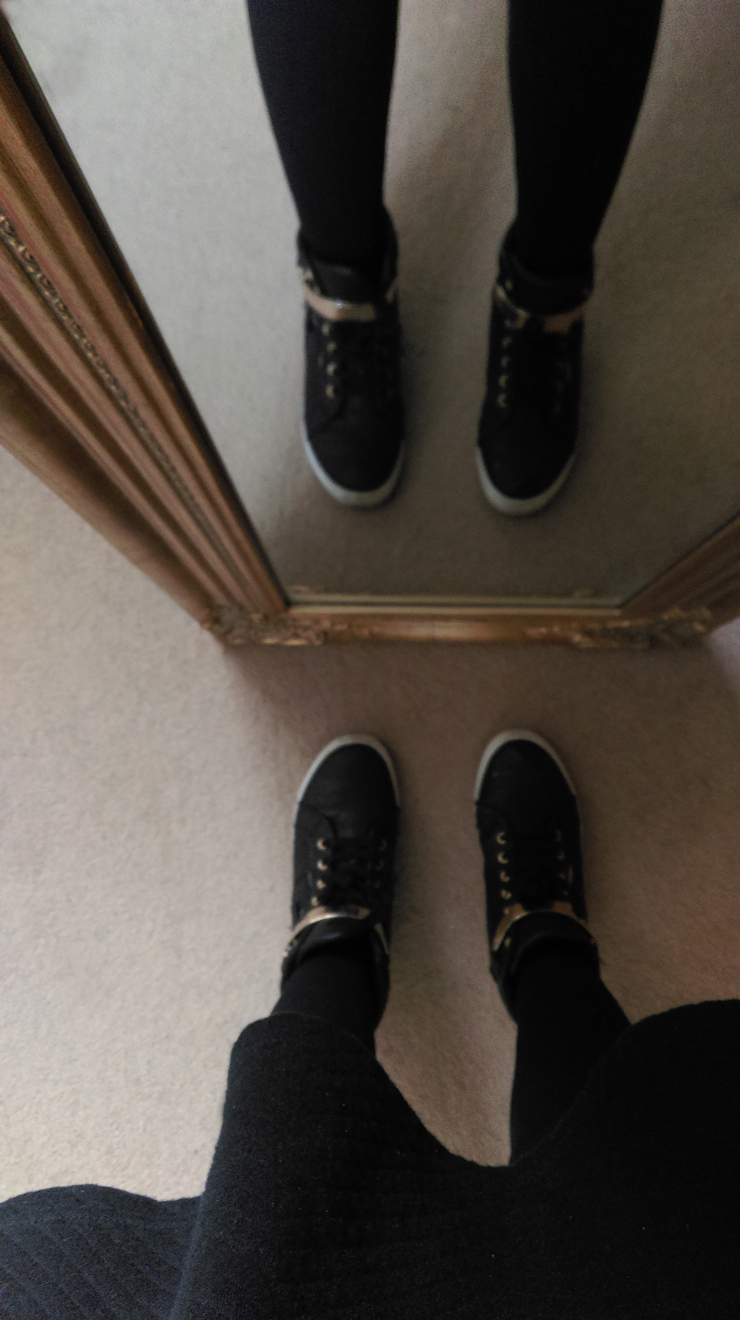 Skirt, H&M | Runners, Korkys | Gilet (It might be Pamela Scott)

Stay Fabulous 🙂
Love, B