31 May 2016
It was such a pleasure to be invited to the Mallow College of Design & Tailoring Designer Fashion Show for a third time in a row. I look forward to it each year as the standard is always rising and there's some incredible pieces being showcased. This college has established some seriously talented designers who have gone onto represent Ireland internationally. It is important to support up and coming designers as it not only creates jobs for them but they determine trends for each season.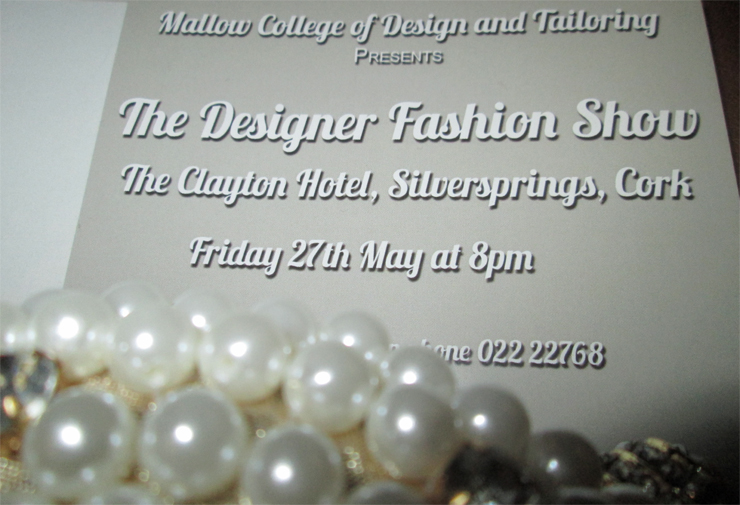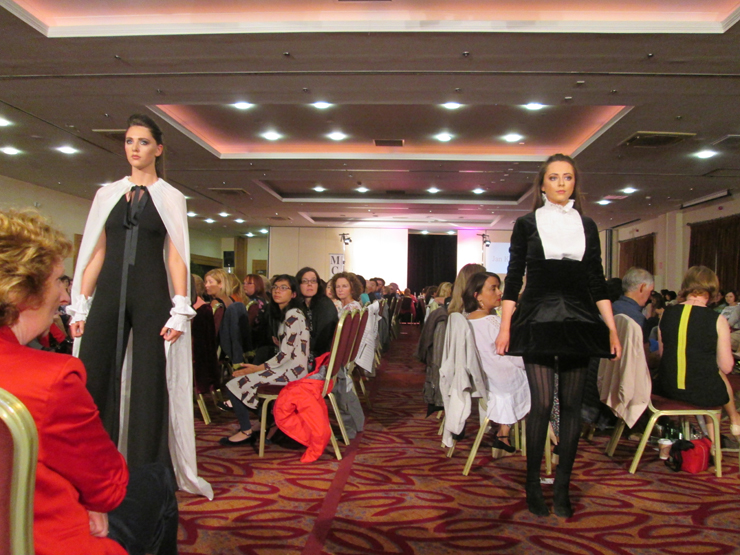 Jumpsuits are everywhere this season and the way the designer styled this one with the cape was such a statement. Jumpsuits were worn a lot at the recent VIP Style Awards and Rosanna Davison stole the show in her red one.  The black and white colour combination of this style is incredible as it allows you to be more playful with accessories. Many people are opting to wear jumpsuits at events such as weddings, christenings etc rather than traditional dresses. I definitely think they add an edgy twist.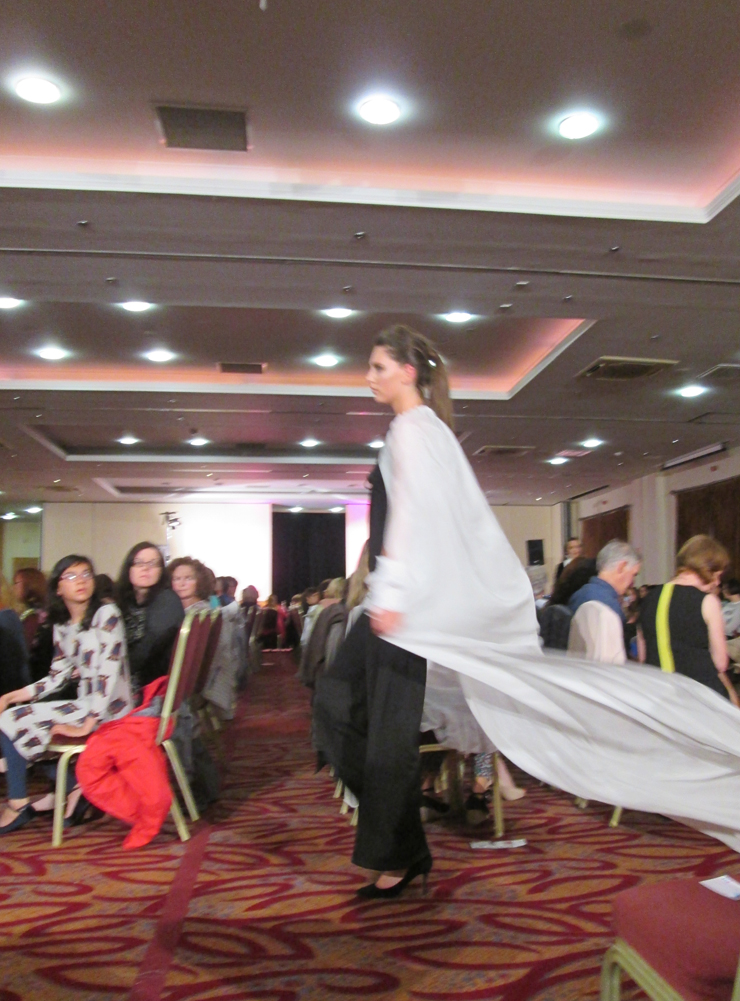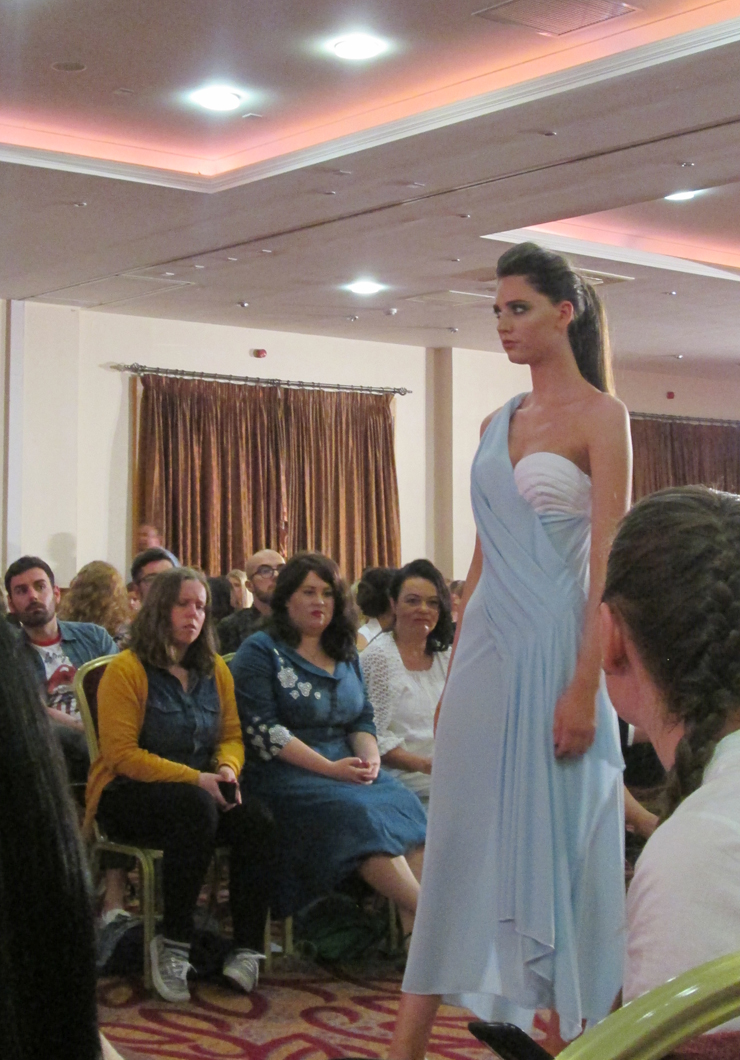 There was such a variety of clothing showcased on the night, which went from eveningwear to daywear. I loved this particular style because of the cut and draping. This would be great if you are going to the debs and looking for something different.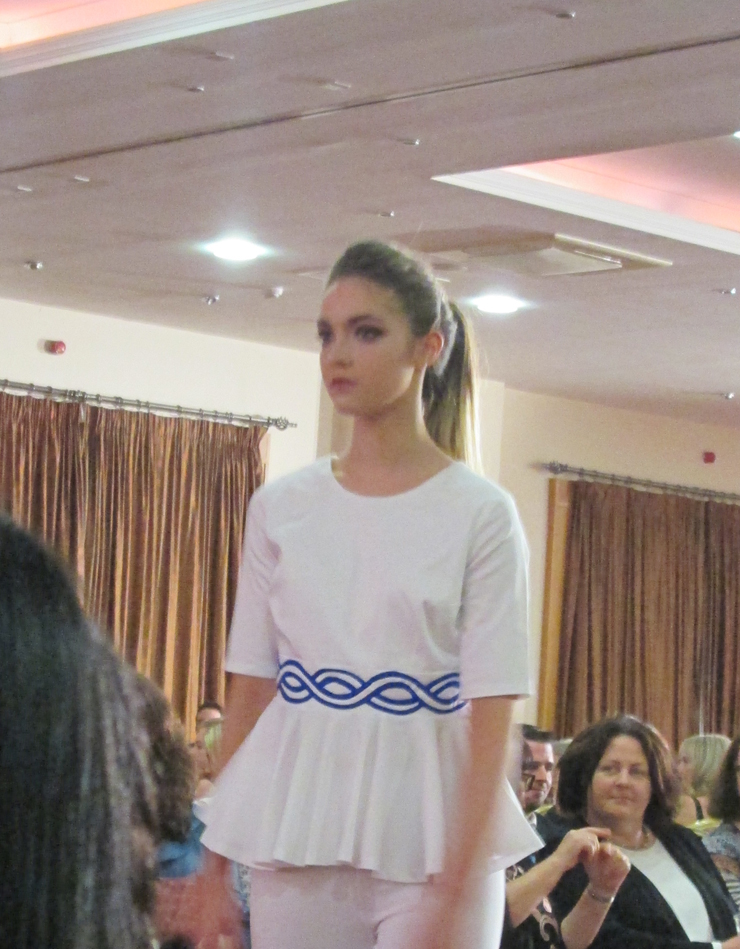 I am in love with anything peplum! Dresses, tops, skirts you name it. I think it's one of the most flattering shapes for many women. The fact that this is white is just a bonus, one of my favourite colours at the moment. We are lucky enough to be getting the nice weather now in Ireland to be wearing bright colours.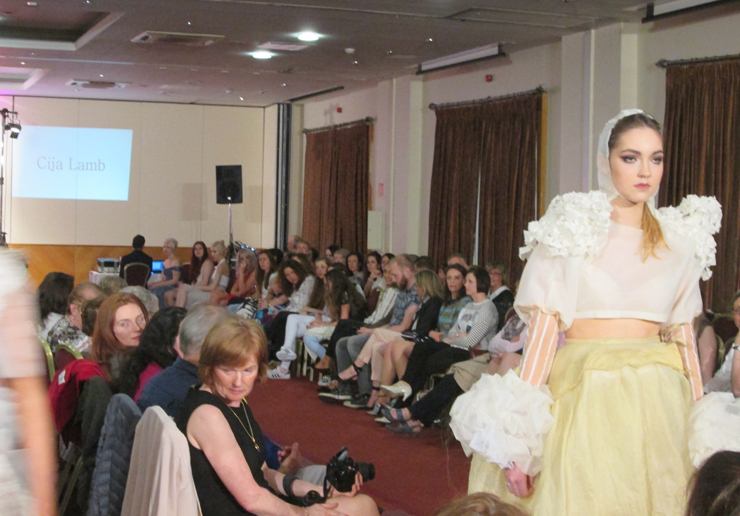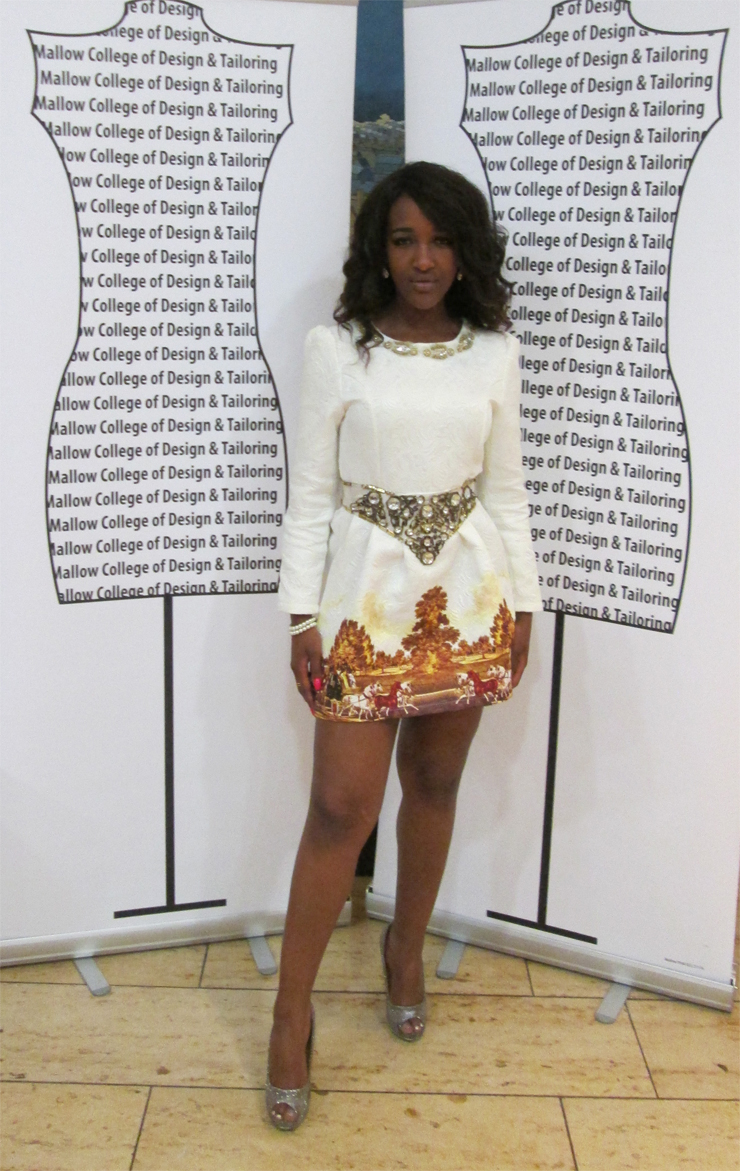 My dress is from a flea market Spring Fling – A Pop up Market of New, Pre-Loved & Vintage which was held in Coughlans Bar, Co. Cork. I bought it for €15. The belt is from another vintage fair, which was held in Ballymaloe House, it was also €15. I have an obsession with flea markets at the moment as I have been getting some amazing pieces for such a bargain.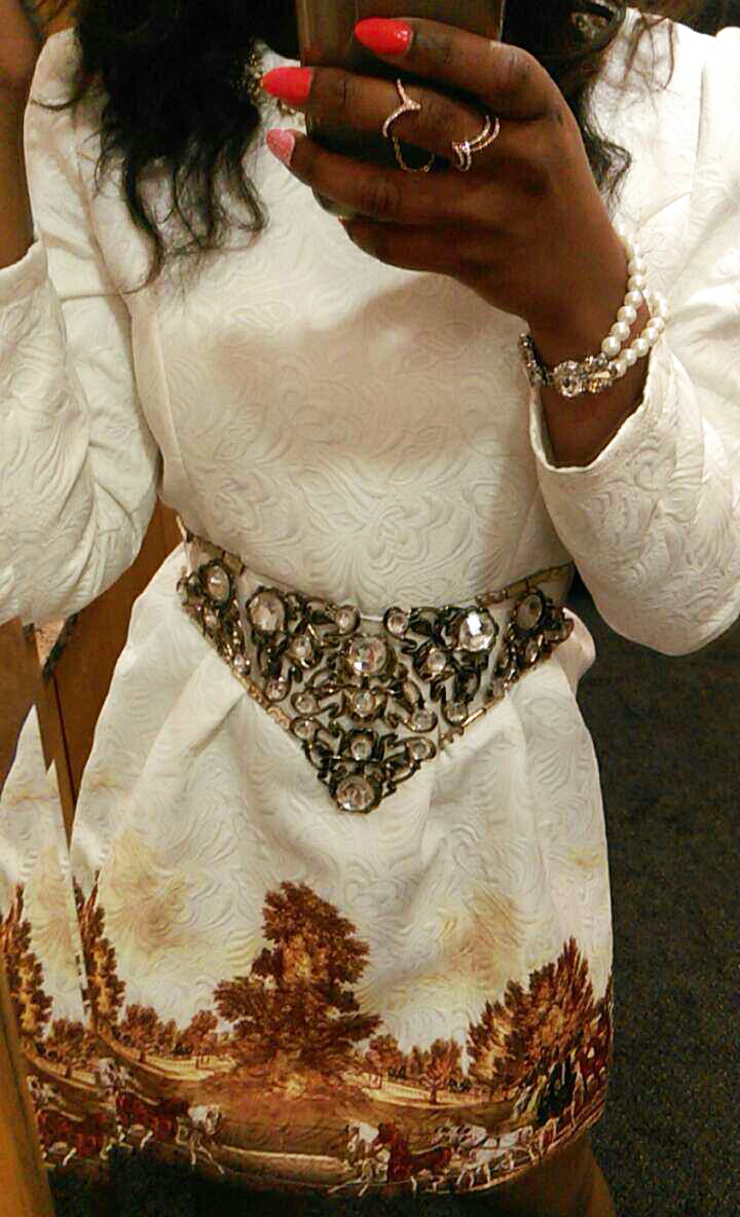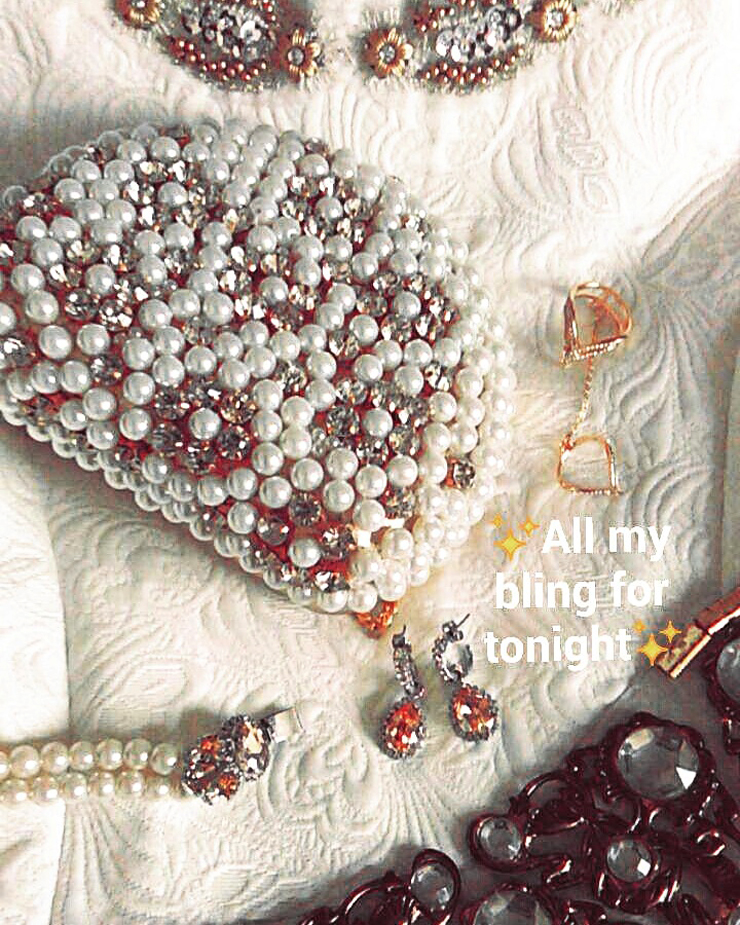 The bag, earrings and clutch are from Carma Boutique, which were gifted to me for my website launch back in November. The rings are a recent sale purchase from Topshop.
I hope you enjoyed the post.
Stay Fabulous!
Love, B