10 March 2014
I am not one to just follow 'new trends' but it is a good idea to familiarise yourself about what's currently available. There has been a lot of talk about pastels this Spring, but I am all for the bright colours personally. There is something very exciting about injecting some colour to a very dull winter wardrobe.
The past few weeks I did some research about new trends by looking at online boutique's, designer collections and magazines. On this search I came across an online boutique called Nasty Girl. I am absolutely obsessed with their site and I am yet to make a purchase. Browsing through this site alone just gave me a crazy buzz!!! I have done quite a bit of shopping lately so I held back and didn't buy anything 🙂 but I can't wait to own one of their pieces. I currently have my eye on their white jumpsuit, just check out the site www.nastygal.com
Through this online venture, I also made purchases from www.boohoo.com and www.nopolka.com which is based in Ireland.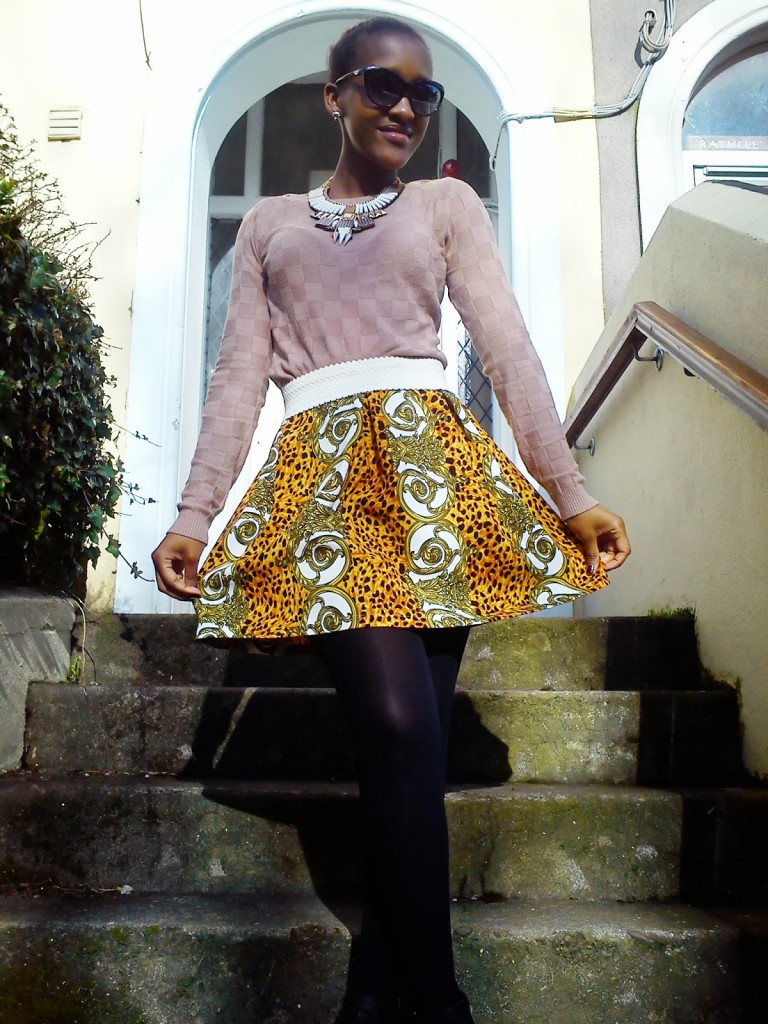 Skirt, www.boohoo.com
I don't normally go for this kind of print, but I just fell in love with it. I was drawn towards the African influence and the bright colour. It was my first time shopping at Boohoo.com and I can safely say that I love the site. Not only is the site simple to navigate, but the two pieces that I bought were very good quality and inexpensive. I will upload my second piece and an item from Nopolka.com in the coming days.
The neck piece is also another new piece from Penneys. As you all know, I love statement jewellery!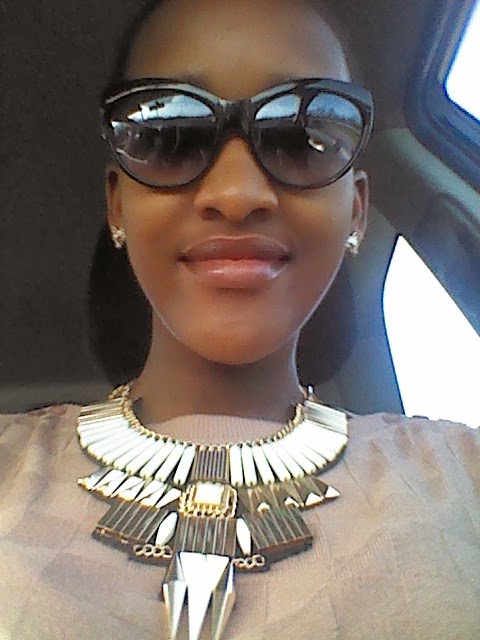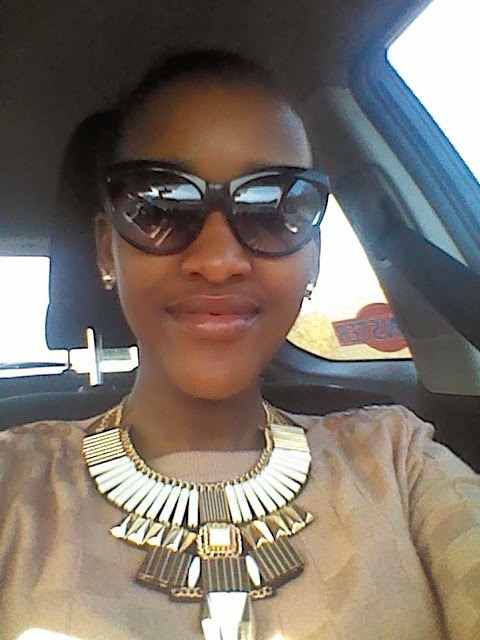 Penneys
I wore this outfit on my first proper outing since my surgery and I was delighted that the sun was out! It put me in such a great mood and I was able to look around the shops and catch up on new collections. First up was Zara, where I bought the yellow blazer below. While I was trying it on, my boyfriend just said 'You have to get that' and moments later a random lady came up to me and said it really suited me. I was already obsessing over this blazer looking in the mirror and I just thought…'I gotta spoil myself'.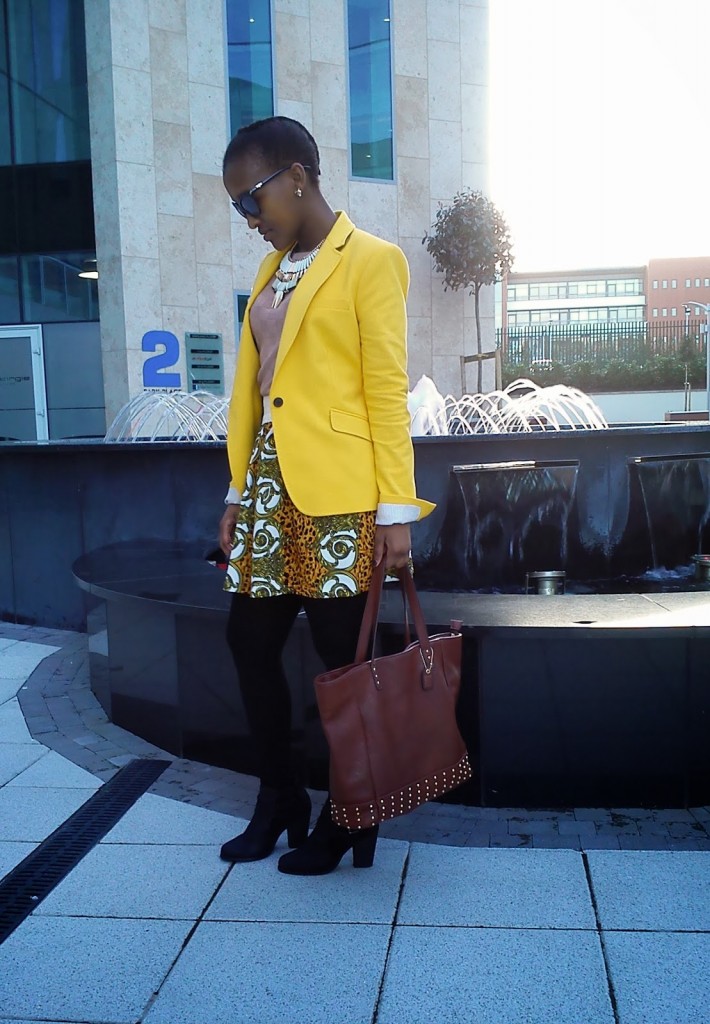 Yellow Blazer, Zara
Happy Shopping 🙂
Love, B