10 September 2014
It was amazing to have been invited to the Oasis press day for the first time. I am a big fan of the store and as you guys may know, I have entered a few styling/blogging competitions by Oasis over the past few years. It was a different and exciting experience going to the event to have a look at the upcoming collection. From the moment I walked in I was drawn to the props which led us to the press room. They were all very colourful which I really didn't expect as the majority of A/W pieces can be quite dark, but I loved it. It was refreshing and I instantly felt uplifted.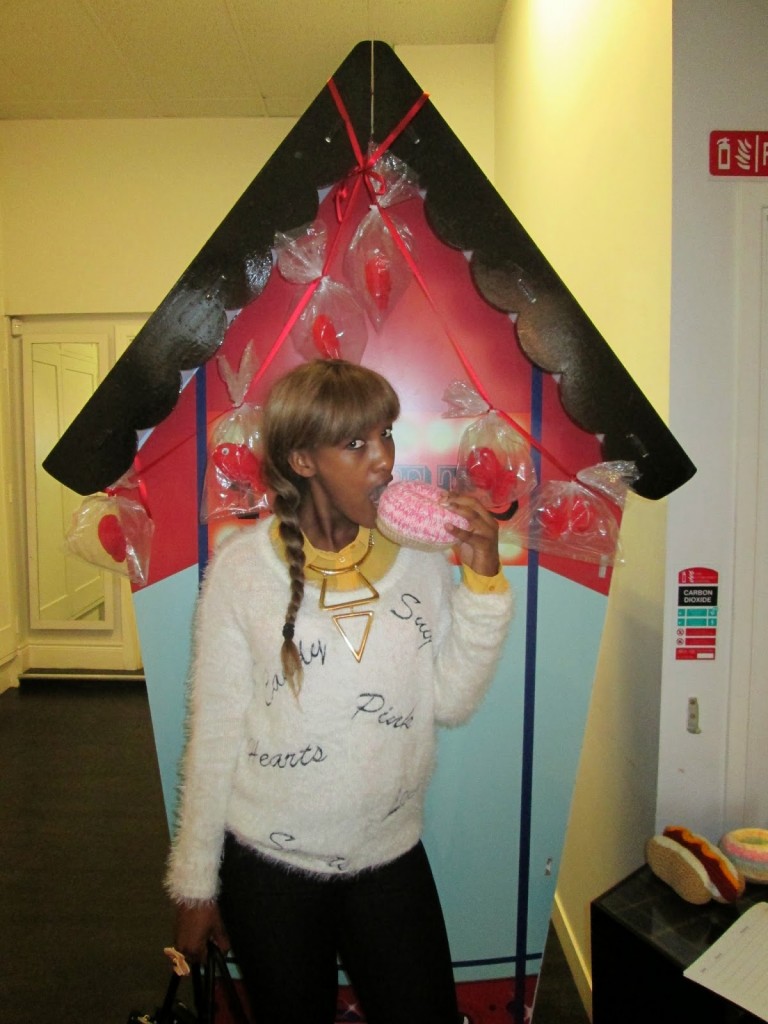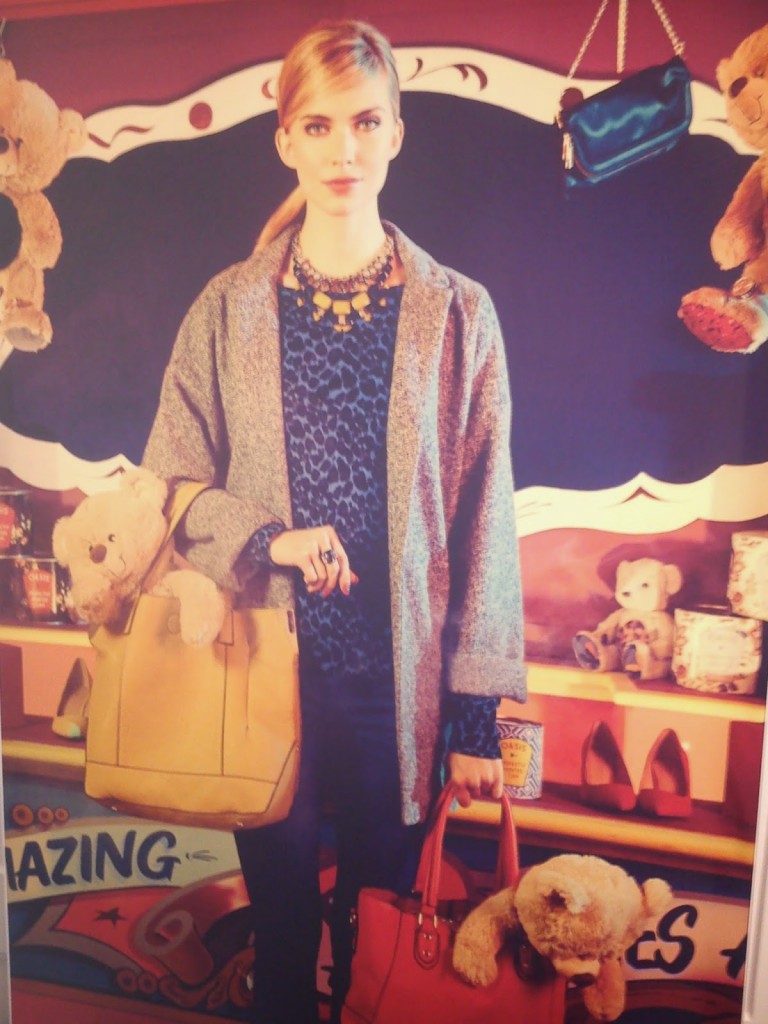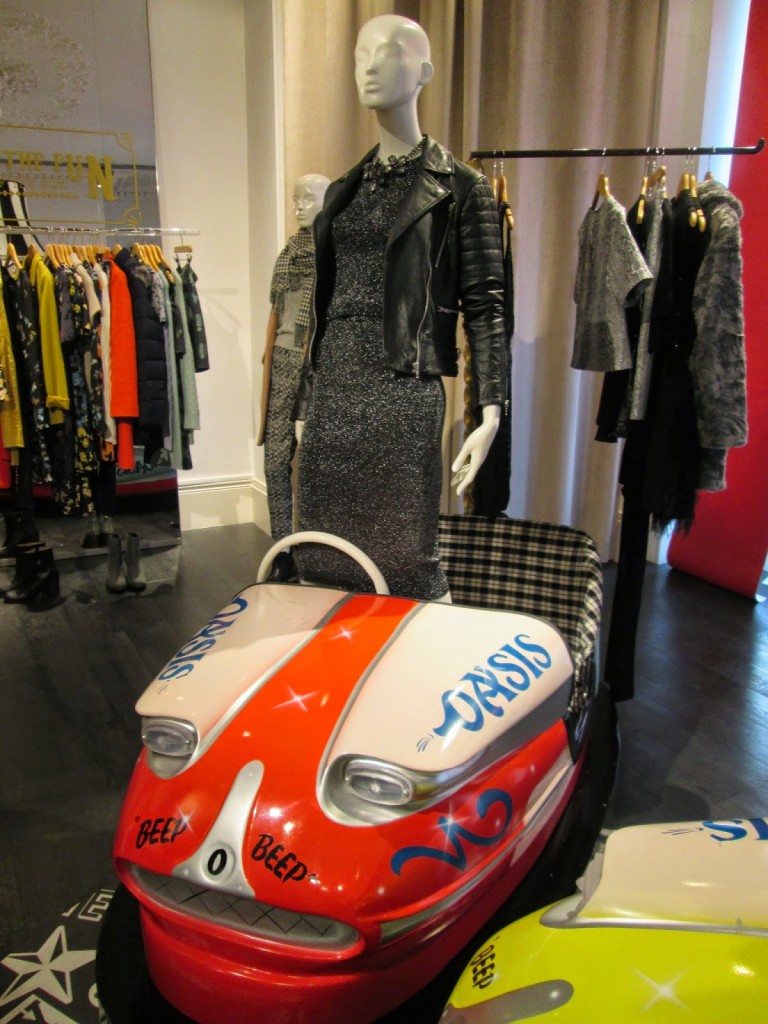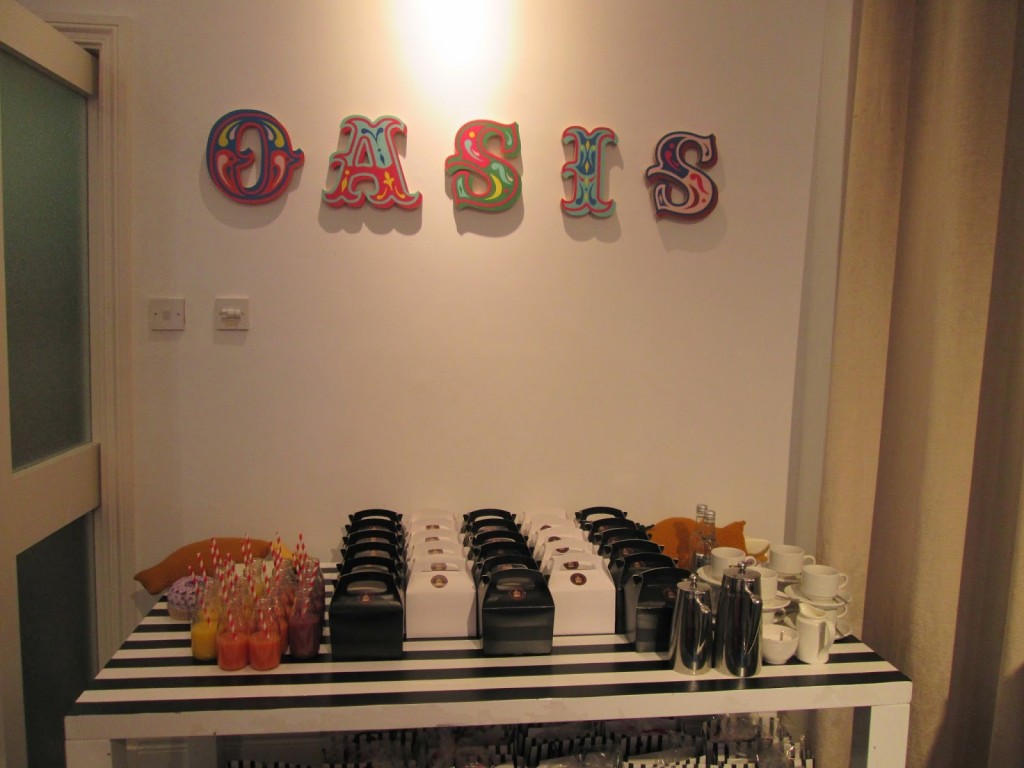 As you can see the clothing worked really well with the props too. I feel like they stood out really well against everything. I was particularly drawn to the colourful prints that Oasis consistently do so well.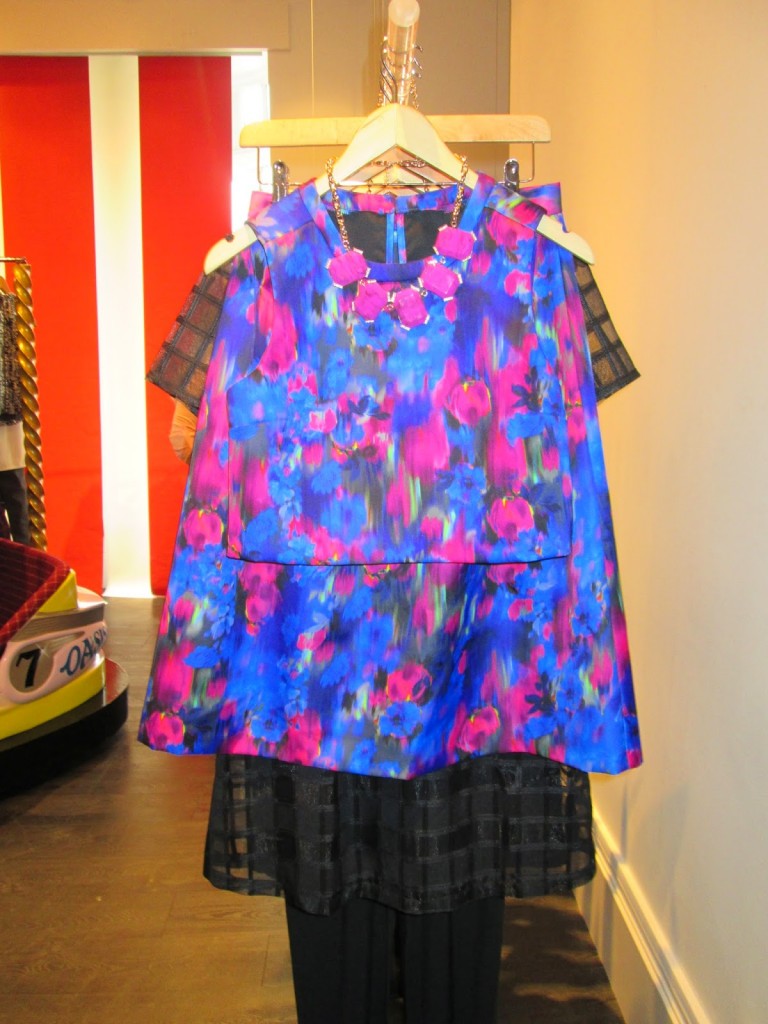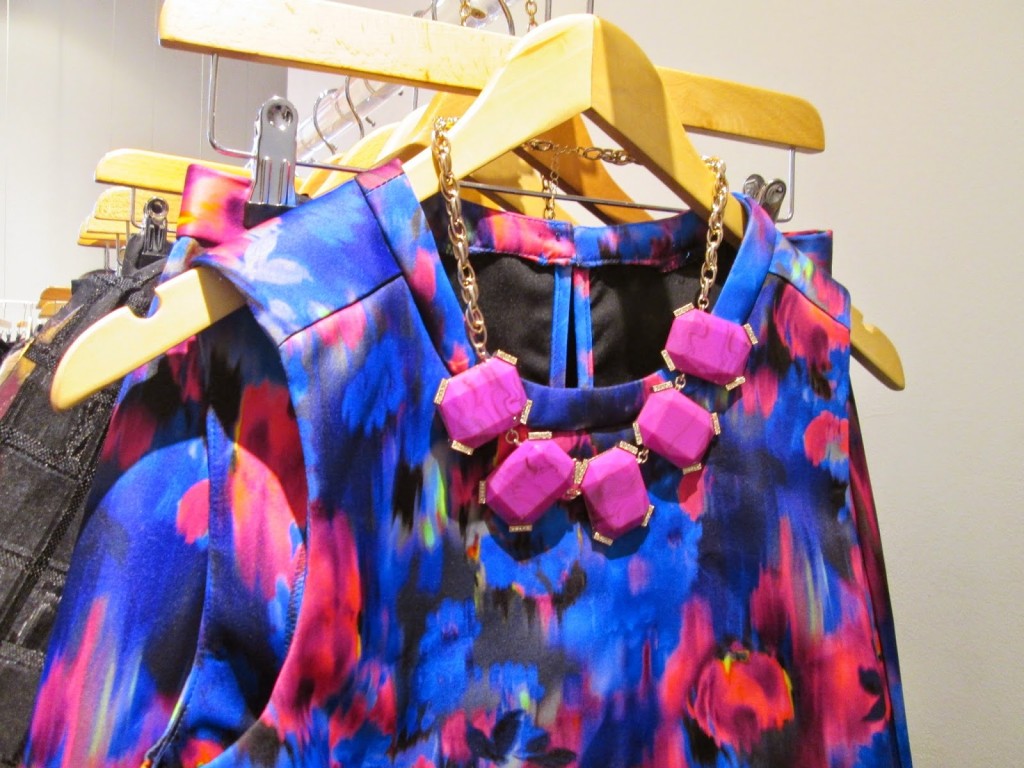 The colour combination of this outfit really caught my eye. I love the blurred effect as I am used to seeing solid prints. I also think that it gives the outfit an edgy finish. It can be worn as one outfit or mixed with different pieces. Separate's and midi length skirts are big trends for A/W and this outfit has both.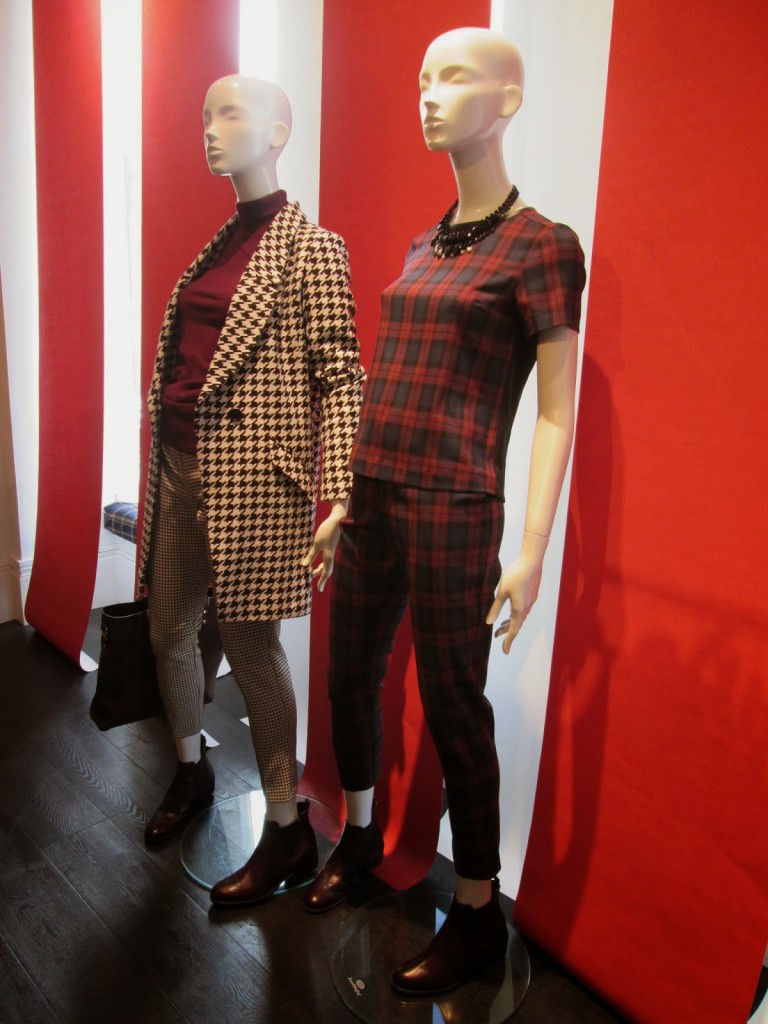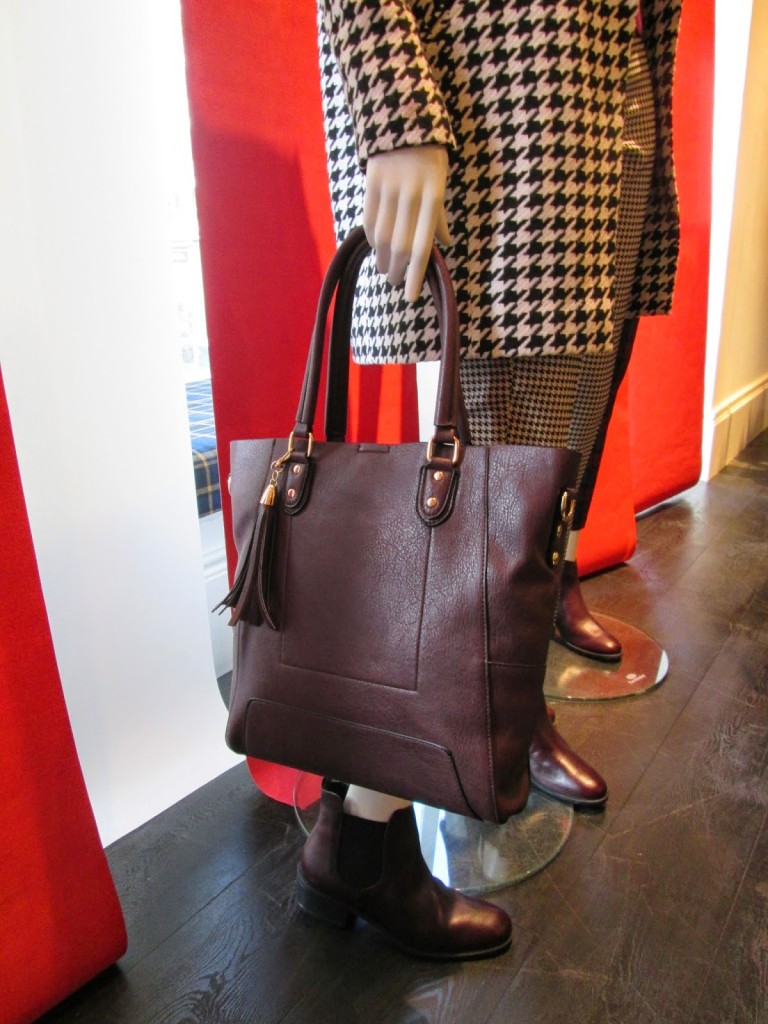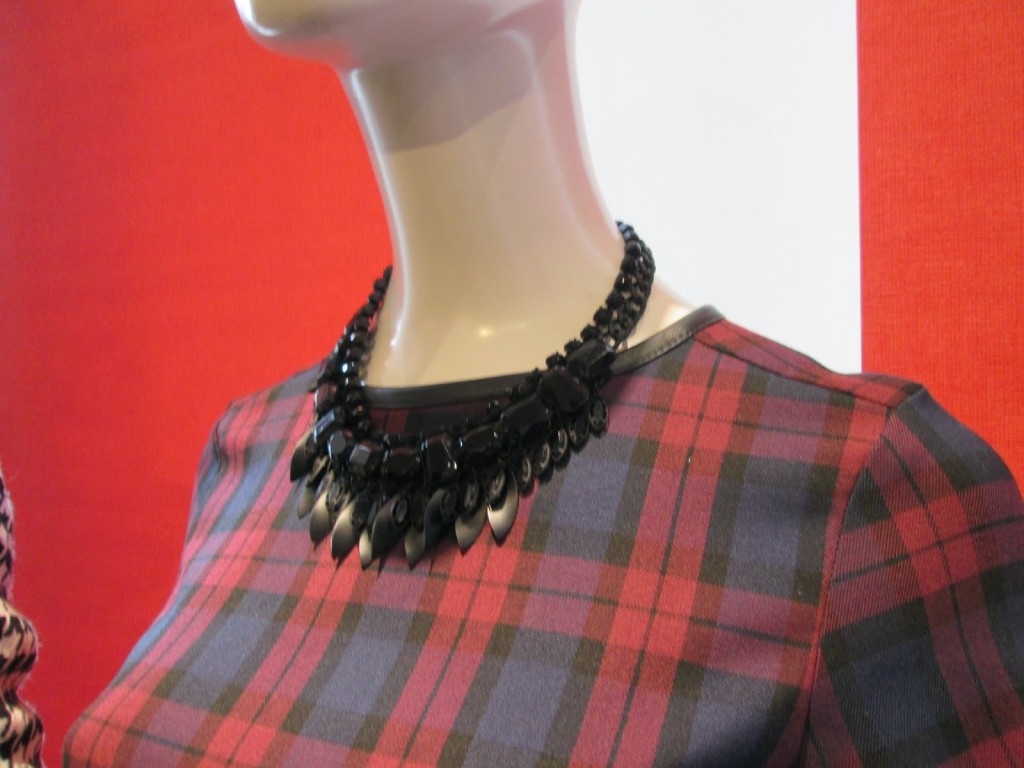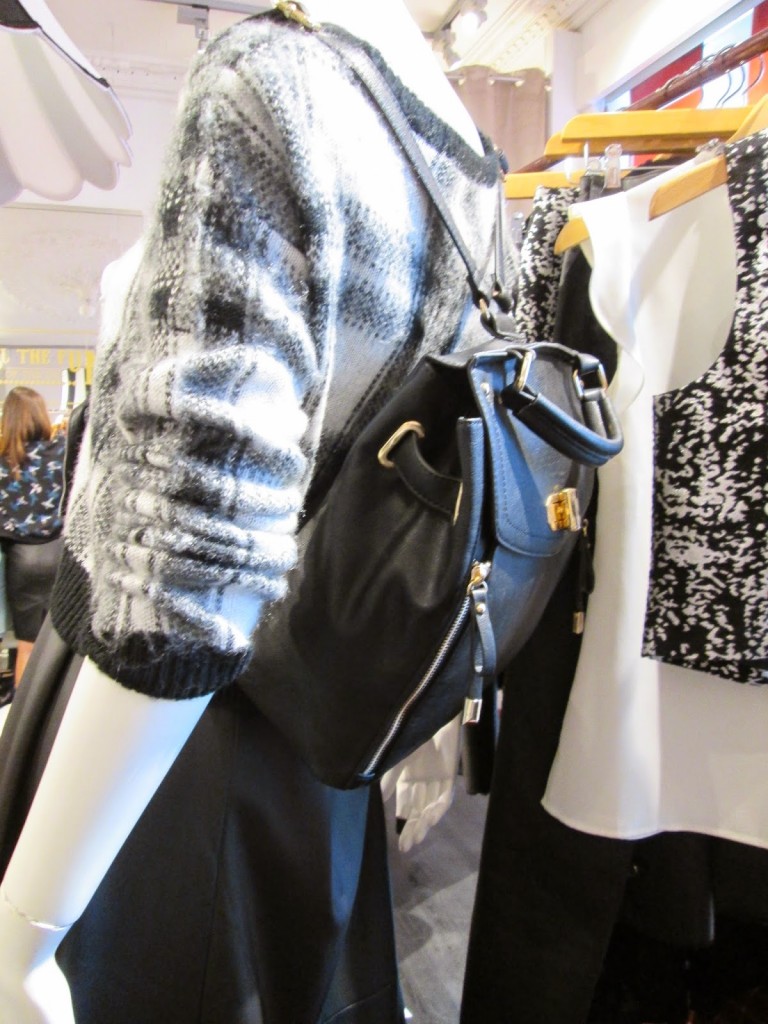 Tartan print and statement jewellery will also be major features to the A/W collection. These will be available in-store over the coming months. Make sure you check it out, it is a very strong collection.
Happy Shopping 🙂
Love, B
One Response to OASIS AW14 – Press Day