20 March 2014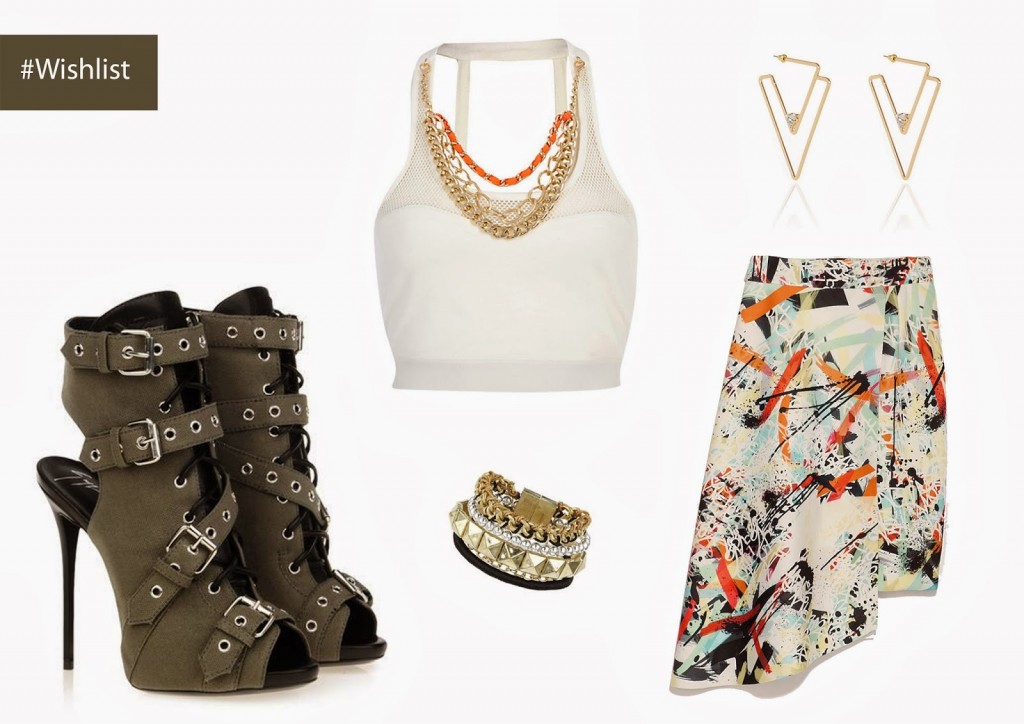 I love doing outfit inspiration collages and mood-boards when I have
upcoming photo shoots. I will definitely be sharing more of these with
you guys as I find them very helpful.
This wishlist is a combination of designer and high-street pieces that I am currently lusting over.
The
outfit is very edgy, youthful and would be suited to a person who isn't
afraid of walking into a room and making a statement!
Shop the wishlist:
Shoes www.giuseppezanottidesign.com | Skirt www.zara.com | Crop Top riverisland.com |
Earrings riverisland.com | Bracelet topshop.com
Happy Shopping 🙂
Love, B