6 February 2019
I was recently having a chat with friends and we were on the subject of noise on buses. One of the girls said that she went into panic mode when she got on a busy bus and thought that she had forgotten her headphones. This had us all in stitches laughing as we could all relate to her story, I literally cannot go anywhere without my headphones.
That story got me thinking about all the random little things that I would be lost without. My blog is mainly focused on fashion, so I thought this would be a fun addition and you guys can get to know me a bit more.
Headphones
Let's face it, nobody wants to be disturbed while they're going about their business.
Music
Ideally this should be before headphones. The first thing I do when I get up in the morning is put on the radio. Club FM used to be my favourite when I was a little raver, but I'm old now ;). 2FM's Breakfast Republic with Bernard, Keith & Jen is my absolute favourite nowadays, they are absolutely hilarious. Putting on the radio is also a great way to find out what is happening in the world before I leave the house instead of scrolling through my phone. When I am not listening to the radio Spotify is my next go-to. My playlist mostly consists of Afrobeats (Wizkid, Davido, Tekno, Distruction Boyz…..the list goes on). I am also loving everything by Dermot Kennedy at the moment!
Dressing Gown
I am ALWAYS cold! If I could wear my dressing gown to  work, I honestly would without a doubt. I don't treat it like something that should only be worn indoors, as I tend to wear mine during outdoor photo shoots to keep warm and it also comes in very handy when I'm getting changed. I own multiple types, just so you know. I have ones for the Summer, which are light and silky. The ones for Winter are full length and fluffy for ultimate warmth.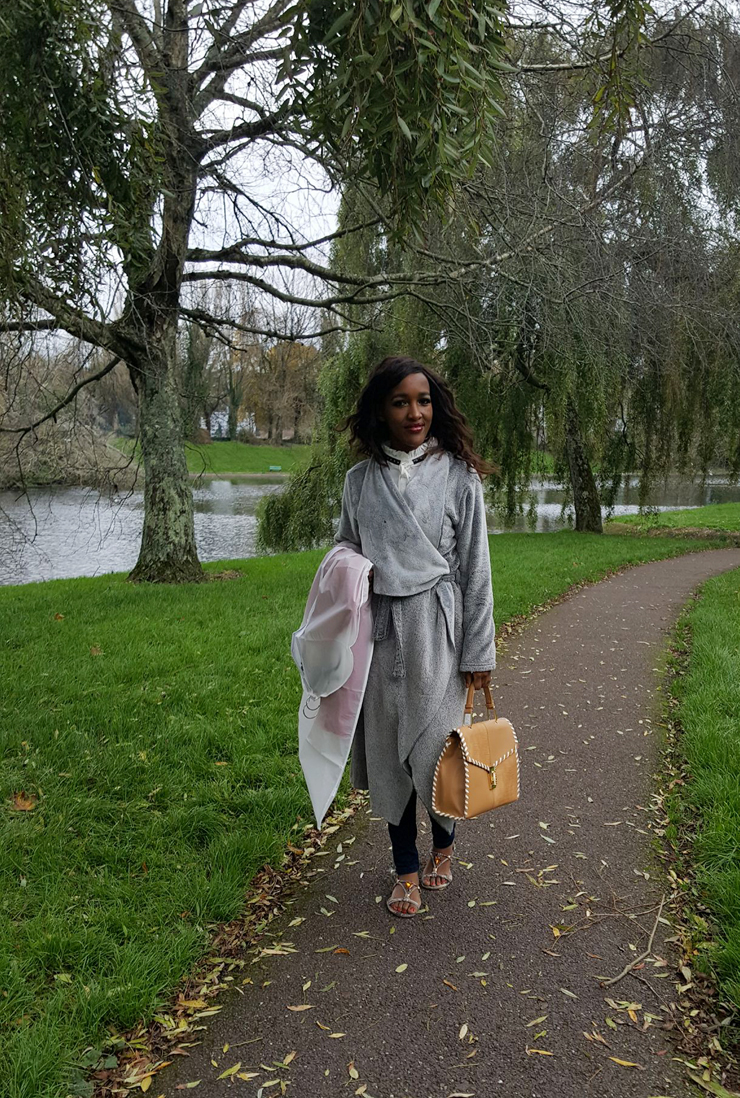 Also, I am well aware of the debate between 'Dressing Gown and House Coat', what do you call it?
Netflix
How else would I watch my telenovela shows? We are a nation obsessed with binge-worthy shows on Netflix. What I like most about it is that there is literally something for everyone. They are constantly adding new shows as well as gracing us with some good old favourites.
Ribs with Chips and Mince with Rice – Two of my favourite meals! I swear I do eat healthy….sometimes.
I hope you enjoyed that little insight and I will be doing more of these in the coming weeks.
Stay Fabulous!
Love B