12 February 2015
So, as some of you guys may know February is the month when boutiques make their final clear outs to make way for new collections for the coming months. I was so excited to have been invited to the Oasis Press Day SS 2015 to preview their upcoming collections.
As I was about to walk into the store, the window display caught my eye. I mean…check out those colours…how incredible!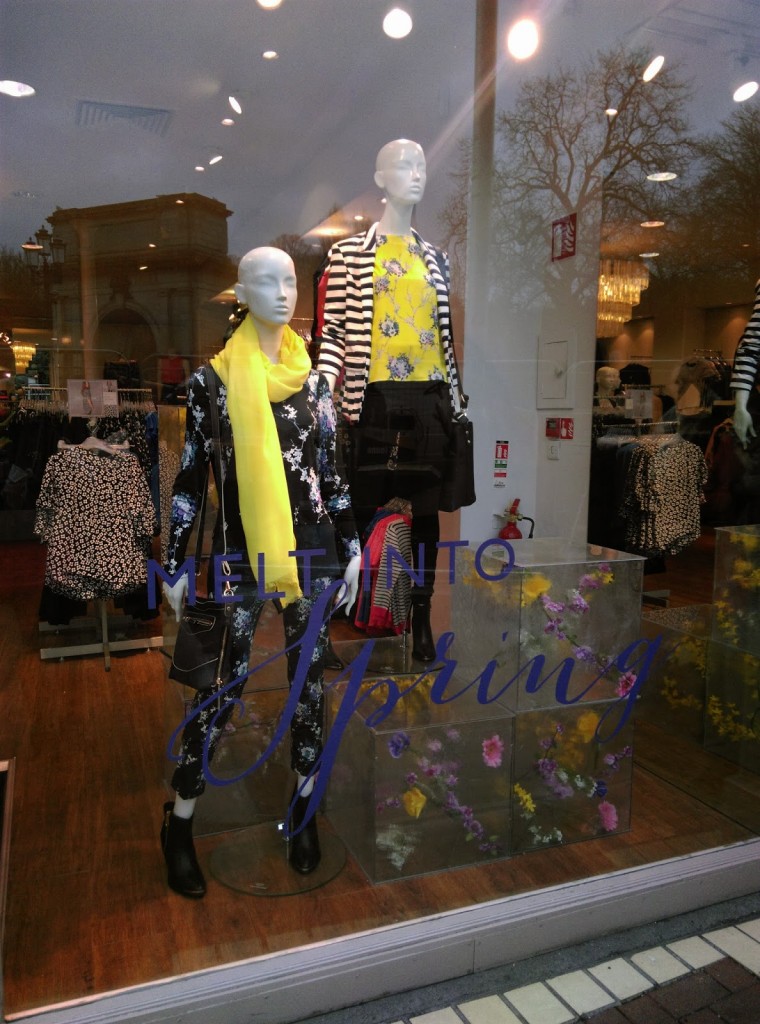 Main window display
Once I saw this I knew I was in for a treat! The floral prints and bright colours were definitely a dominant feature throughout the collections. For me, that was a great move as Oasis is known for their floral prints and it just felt very consistent.
The detail on these pieces is on another level. A lot of the fabric used felt quite light, which is great for the Summer if we are lucky enough to have the weather 🙂
I also couldn't get enough of the crop tops and shirts. I always find that crop tops give my outfits an edge. The cuts were incredible and not as skimpy as people may think, therefore can be worn by the young and mature.